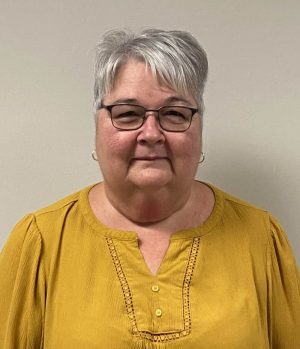 Sandra Messer-Crain
President, Executive Director
Sandra Messer-Crain, part of the founding members of ACODANA, has been working as a Drug Access Navigator in the Oncology Department of the Dr. Everett Chalmers Hospital for many years. Sandra's background is in nursing as a licensed practical nurse.
She is very excited to be part of ACODANA and it is always in her best interest to make sure patients have access to the medication they need at little or no cost to them. "Helping one person might not change the world but it could change the world for one person"
Kayla Ross
Vice President, Director of Operations and Events
Kayla Ross is an experienced Oncology Drug Access Navigator in Halifax, Nova Scotia. She is a Registered Pharmacy Technician who started her pharmacy career in a retail pharmacy setting and soon after began working as a sterile technician mixing IVs, including chemotherapy, where her true passion for oncology was discovered.
Awarded The Commitment to Care Service Award from the Canadian Healthcare Network in 2016, Kayla has been published in both the Canadian Healthcare Network Magazine as well on the Pharmacy Association of Nova Scotia website to recognize her role as a Navigator and Sterile Pharmacy Technician.
Being a cancer survivor herself, Kayla values her career as a Drug Access Navigator and makes it her mission to eliminate as much additional financial and navigation stress, as possible, for patients so they can focus on their health and treatment. Kayla is a strong advocate for patients and will not give up until she has obtained the coverage and access they need. "You can never beat a person who doesn't give up!"
Lisa Harding
Director of Education
Lisa Harding received her Pharmacy Technician Certificate in 1998 at CompuCollege in St.John's NL and started her career with Eastern Health that same year. In 2017 she became a Regulated Pharmacy Technician through Alberta's Selkirk College and is currently licensed with The Newfoundland and Labrador Pharmacy Board. Lisa has worked at the Health Sciences Center hospital pharmacy for the last 21 years, working mainly as a certified chemotherapy technician. She also has taken on the role of Oncology Drug Access Navigator at the adjoining Dr. H. Bliss Murphy Cancer Center where she shares this position with another technician. For the last 12 years she has worked in the Clinical Pharmacy Office at the center advocating for cancer patients and their families. She looks forward to collaborating with other Drug Access Navigators in the Atlantic Provinces to learn and share with one another ways to improve drug access for all of our patients.
Mildred Heans
Director of Media
Mildred, is the Medication Reimbursement Coordinator since April 2010 for Oncology, Hematology & New Brunswick Stem Cell Transplantation Program at Horizon Health Network-Saint John Regional Hospital. She graduated with Medical Office Administration from Oultons College, Moncton in 2002. She has 18 years of experience in a hospital setting that started at The Moncton Hospital upon graduation. Her experience from various departments brought her to Oncology.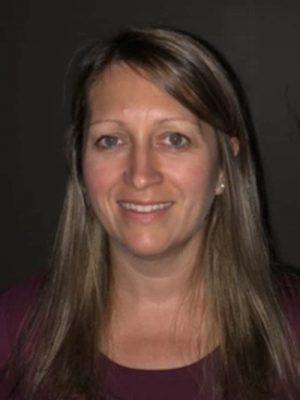 Janice Thériault
Directory of Treasury and Registration
Graduating from the pharmacy assistant program at La Cité Collégiale in Ottawa in 1999, Janice began her career in pharmacy.
As time went by, the pharmacy world began to change with the regulation of Pharmacy Technicians. Her employer, the Dr. Georges-L.-Dumont University Hospital Center, has helped her fulfill the requirements to become a Registered Pharmacy Technician that she achieved in 2019. Also in 2019, she started her current role as Drug Access Navigator. Her intention is to help as many patients as possible to get the best treatment available for them and to help these patients alleviate some of the burden associated with their treatment.